On September 18-21, 2018, Kaixue Cold Chain Foreign Trade Team carried Supersnow's best-selling truck refrigeration unit to EXPO TRANSPORTE + LOGISTI K in Argentina. Kaixue, with its high-end brand SUPERSNOW, is perfectly presented to professional users in South America for the first time. The high-quality products and professional team have caused strong response from exhibiting customers.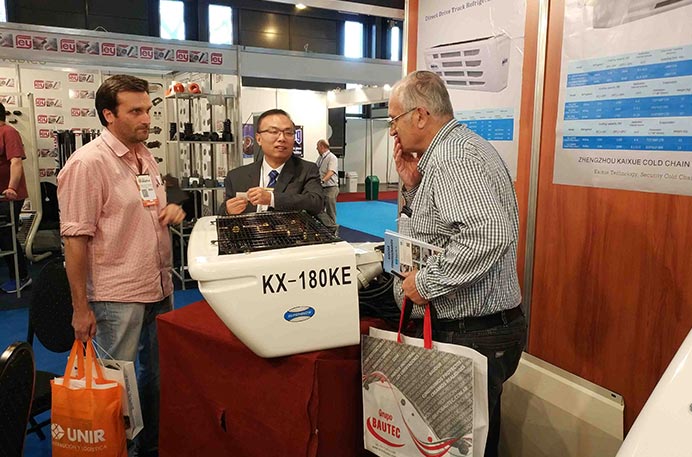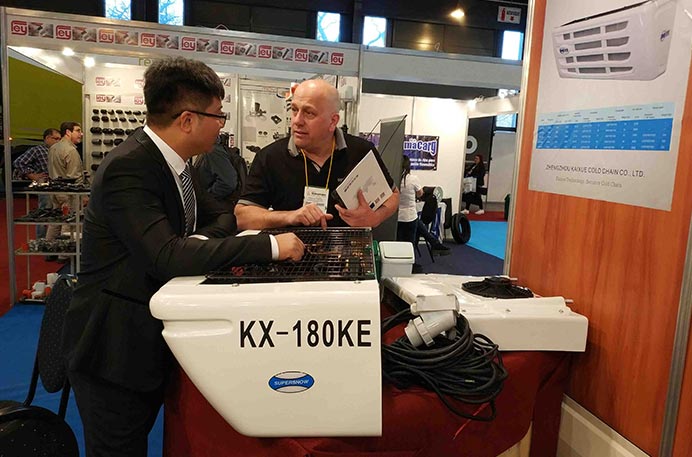 In this exhibition, Kaixue Cold Chain brings the latest bus air conditioning units, as well as built-in stand-by power truck refrigeration units and diesel units which are very popular among customers in this industry. Kaixue products have excellent styling industrial design as well as stable and reliable product quality, became the focus of the exhibition, and constantly attracted the attention of the audience. On the first two days of the launch, several local powerful agents expressed strong demand for cooperation in Kaixue cold chain. The on-site promotional materials were rushed to receive reading by customers, and the enthusiasm of local customers in South America strengthened the strong confidence of Kaixue's foreign trade team in exploring the South American mainland market.

Following the active deployment of the international market in 2017, after participating in the South African exhibition, Kaixue once again went abroad and set foot in the South American continent to participate in the international cold chain market competition. Kaixue adheres to the benchmark of China's cold chain industry, insists on going out, constantly cultivating more and bigger markets, and gradually becoming China's national cold chain brand.